Do you see this page, Weyer? It deserves so much more!

This article is a stub. You can help Amnesia Wiki by expanding it.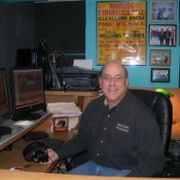 Dan Zullo is an American-born voice actor from Cleveland, Ohio who voices Wilhelm and his thugs in Amnesia: The Dark Descent. Many other roles were performed by Dan in other video games such as Neverwinter, and Star Trek Online
Dan has used his voice for several works like radio commercials, and is also the owner and operator on VoiceGalaxy Productions, an independent audio production company which provides with voice-overs, characters, narrations and commercial production to various clients across the United States, Europe, Asia, and Africa.
Ad blocker interference detected!
Wikia is a free-to-use site that makes money from advertising. We have a modified experience for viewers using ad blockers

Wikia is not accessible if you've made further modifications. Remove the custom ad blocker rule(s) and the page will load as expected.