Games
About the wiki
This Wiki is dedicated to Frictional Games' Amnesia series, including Amnesia: The Dark Descent, Amnesia: Justine, and Amnesia: A Machine for Pigs. This Wiki currently has 202 articles and 17,631 pages, and is dedicated to being the best resource for all information on the series. If you have any knowledge to contribute, by all means, please help us out in collecting information!
Content
Featured article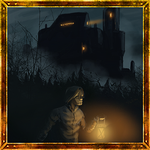 Achievements were added to the Amnesia games on Steam on January 16th, 2017, after a brief bublic beta starting on January 13th. The achievements mirror the Trophies that were added with the release of Amnesia: Collection on the PS4 November 22nd 2016. 22 Achievements/Trophies can be obtained overall - 11 of these in Amnesia: The Dark Descent, five in Amnesia: A Machine for Pigs, four in Amnesia: Justine, and two that span all the games. (More...)
Poll
Which Amnesia is your favorite?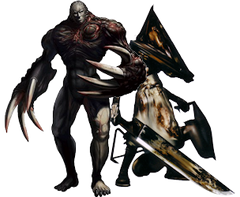 Horror Games
Go to these sites for info or for help with your own wiki!
Alice • Alone in the Dark • Amnesia • Bendy and the Ink Machine • Bioshock • Clock Tower • Dead Space • DreadOut • Fatal Frame • Five Nights at Freddy's • FNaF: Sister Location • The Last Door • Lost Alpha • Outlast • Resident Evil • SCP: Containment Breach • Silent Hill • SOMA • Spooky's House of Jump Scares • S.T.A.L.K.E.R. • The Evil Within • Until Dawn • White Day • Yomawari • Yume Nikki
Want your community included? See how!
See all of our Horror gaming wikis!